Life and Beatification of Rutilio Grande SJ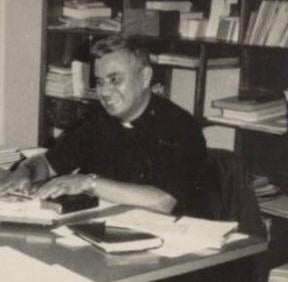 On January 22, 2022 four martyrs from El Salvador were beatified in a ceremony presided over by Salvadoran Cardinal Gregorio Rosa Chávez. They are the Jesuit priest Rutilio Grande, assassinated in 1977 along with the two lay people who were accompanying him, the elderly Manuel Solorzano (72 years old) and the young Nelson Rutilio Lemus (16 years old). These three new blesseds were shot on March 12, 1977 by the Salvadoran security forces (death squads); their deaths shocked the then Archbishop of San Salvador, Monsignor Oscar Romero, who was himself assassinated three years later. The fourth beatus is the Italian-born Franciscan Cosme Spessotto, murdered in 1980.
A one-hour, recorded and captioned discussion among the poet and human rights activist Carolyn Forché, the theologian David Hollenbach SJ, the community organizer Abel Nunez, and the Congressmen Jim McGovern and Juan Vargas about Rutilio Grande and the meaning of his beatification.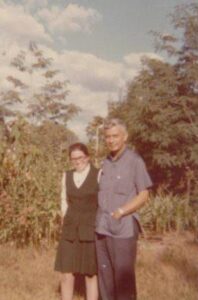 The Martyrs' Story
On March 12, 1977, Fr. Grande was driving from one parish church in his care to another to celebrate mass. With him in the VW Safari were his sacristan, the 72-year old Manuel Solórzano, and a 15-year-old helper, Nelson Rutilio Lemus. Not far into the trip, their route passed through cane fields. It was there that the three were ambushed and gunned down. The attack team, as can best be reconstructed, included Salvadoran security forces and a customs officer. Forensic doctors later removed twelve nine-millimeter rounds from Fr. Grande's body. Manuel and Nelson were also killed in the attack.
The local bishop, Oscar Romero, celebrated the funeral mass two days later. His funeral homily became the first in a series of five sermons in which the archbishop drew connections between Fr. Grande's life, work, and death, and Pope Paul VI's recent exhortation that the church be present in the struggle for liberation from human misery.
The motivations behind Fr. Grande's killing were complex: Fr. Grande had long organized base ecclesial communities that catechized poor, marginalized, and exploited populations in the Christian faith and encouraged them that working for human rights and dignity was an essential part of Christian discipleship. His longtime work with campesinos had been of the kind that inspired his Jesuit order's new expression of purpose in 1974, that the service of faith includes as an absolute requirement the promotion of justice. While the Salvadoran church was divided on such questions, political autocrats and land-owning oligarchs were demanding the restraint of voices like Fr. Grandé's. In the weeks before his murder, four other priests were expelled from the country, still more arrested and tortured, for preaching and working like Fr. Grande. As political violence became an increasingly destabilizing part of Salvadoran life, civil war finally broke out in 1979 between a right-wing military junta and a coalition of left-wing political organizations. Cold War rivalries resulted in considerable, if often disguised and indirect, international involvement in the civil war, including by the United States and the Soviet Union.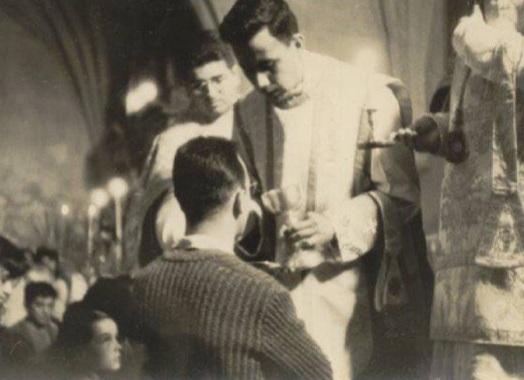 This twelve-year war left 75,000 non-combatants dead. 8,000 people were disappeared; a full million, out of a population of 4.5 million, were displaced, half internally, half as international refugees.
Among the non-combatant dead numbered 18 priests, 1 archbishop, 5 religious sisters, and hundreds of lay catequists. Six of those priests were Fr. Grande's fellow Jesuits, similarly killed by a death squad at their university in San Salvador in 1989. The archbishop, assassinated in March 1980, is of course Oscar Romero whom Pope Francis canonized in 2018. Pope Francis has also called the steeling effect of Fr. Grandé's murder on Archbishop Romero, the Jesuit priest's first miracle.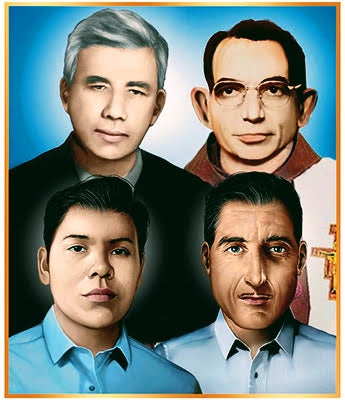 On Saturday, January 22, 2022 in San Salvador, Rutilio, Manuel, and Nelson, with the Franciscan Cosme Spessotto, were declared blesseds of the Catholic church. Beatification and canonization are designations the Catholic church gives to those who by their virtuous life or courageous death signal the fullness of Christian discipleship. Given how few Christians are ever singled out this way, the social and religious historian is always quick to wonder why this person and why now. What is worth remembering, and why? What fruit, as Saint Ignatius would put it, might be drawn from it?
Catholic Studies is one of the places where a kind of answer to those questions is sought.
Read more:
Learn more at these other sites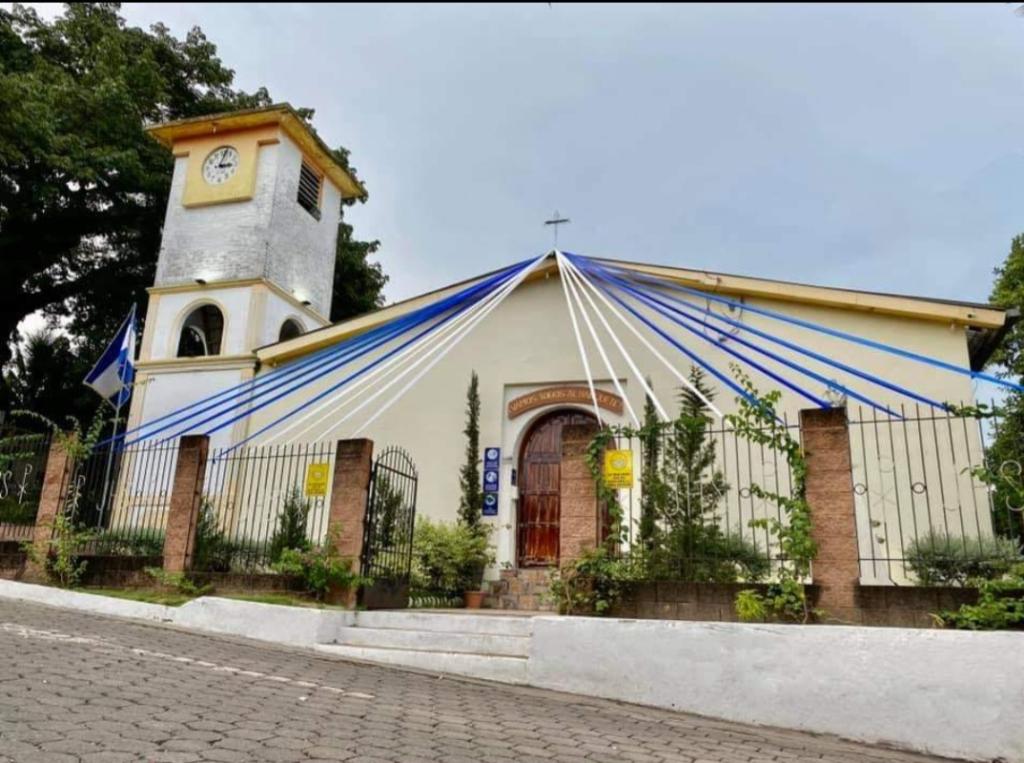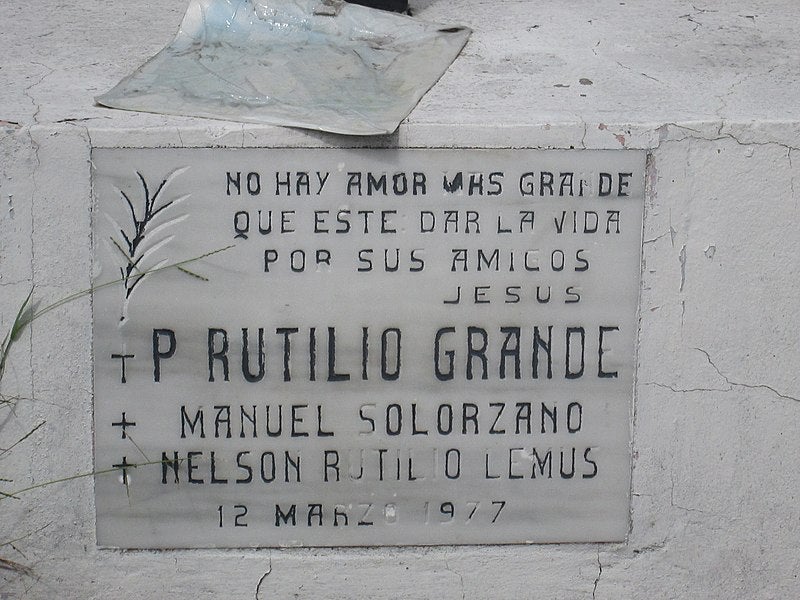 Go to Events page.